We were lucky enough to find Catherine Chung through a partnership with Pottery Barn Kids in New York City. We were so impressed with her Ignite Good!™ story that we knew that she had to be our May Superhero of the Month. She does something simple and something that we all can do. If we all act like Catherine every day, the world will be a better place!  Here's her simple act:
"If I have two or more of something, I always give some to someone else who wants it. I wish everyone will give like that, for then, everyone will be happy."
Way to go, Catherine!
To learn more about Catherine, check out her answers to our questions.
And learn about Catherine's favorite charities here.

We were also very impressed with the submissions that we got from other kids for our Superhero Contest.  These kids came out to events at Pottery Barn Kids in New York City and shared what they do to Ignite Good!™  Keep up the good work, guys.  And let's give a big thanks to Pottery Barn Kids New York City and its awesome team that made each event so much fun!
Here are some great pictures from our Superhero Events and Superhero Party announcing our contest winner! Each event was hosted by

Pottery Barn Kids in New York City

.We had book readings, fun games, and even some Superhero Bingo! Thanks Pottery Barn Kids NYC for helping us find another great group of Superheroes and Superheroes in Training!

Scroll down for more information on Catherine and her favorite charities!
If you want to be eligible to become the Global Game Changers Superhero of the Month, just like Catherine:
More Questions with Catherine
1. Have you gotten any friends or family to help you do nice things or to do nice things on their own because they were inspired by you? What have they done?
No, nobody did anything kind because of me. I think people shouldn't do kind things just because of me. They should know that it is kind to share, and whenever they get a chance, they should share or do other kind things.
2. Do you have any advice for other kids who want to do nice things for others?
You don't have to do big things. Giving someone a small portion of your snack, sharing a toy you have two or more of, passing a piece of paper to someone when they need it, or any other small thing helps. No good act is too small.
3. Who are your heroes, in fiction and real life?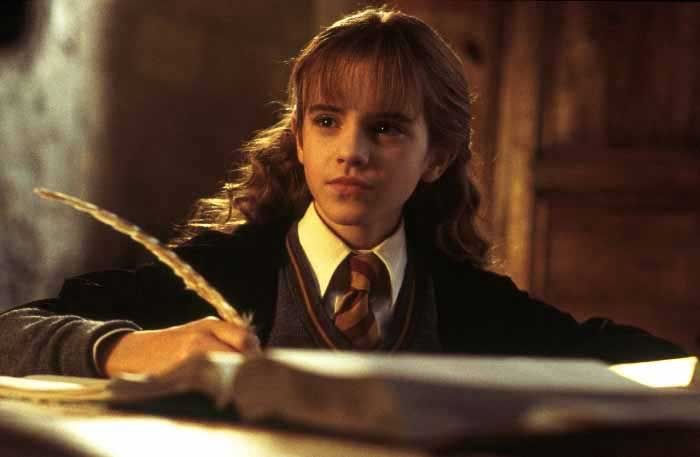 My fictional heroes are the characters who work and study hard, like Hermione Granger. In real life, a person who helps the world somehow and makes a difference is a hero to me. I want to be a scientist or an inventor when I grow up, and invent something useful or discover something important.
4. What superhero quality would you want to have and why?
I just want the ability to be able to think hard, focus, and work hard and create something that helps the world.
5. What's your favorite subject in school?
I really like science. I like how science requires you to think hard, and that's the ability I want.
6. What's your favorite animal?
My favorite animal is a dolphin, but I don't know why.
7. What's your favorite fun thing to do with friends?
My favorite thing to do with my friends is to think and discuss ideas.
8. What's your favorite movie or TV show?
I like documentaries. They teach you something that's usually very interesting
9. Tell me a little bit about your family.
My family is caring and thoughtful. We feel sorry for homeless people. Also, we reuse a lot of stuff instead of just throwing it away. Garbage is brimming with craft potential. A toy doesn't have to be used only for the purposes it was intended for. You can take the materials and make something incredible.
10. Is there anything else that you want to tell us about yourself or why you do the nice things that you do?
I do nice things not because it's the kind thing to do. I do it because it is the right thing to do. I feel like I have to ask to take a hurt friend to the nurse, or follow an upset friend and try to calm him or her down. You do kind acts because you feel that it is the right thing to do and you have to do it. But the weakness of that feeling is that you can ignore that voice telling you what is the right thing to do.
Catherine's Favorite Charities!
Environmental Defense Fund

Environmental Defense Fund is dedicated to protecting the environmental rights of all people. Guided by science, we create practical solutions that win support because they are nonpartisan, cost-effective and fair. We work to preserve the natural systems on which all life depends, focusing on the most critical environmental problems.

World Wildlife Fund

World Wildlife Fund's mission is to conserve nature and reduce the most pressing threats to the diversity of life on Earth. Our vision is to build a future where people live in harmony with nature .  We seek to save a planet, a world of life.  We seek to be the voice for those creatures who have no voice. We seek to apply the wealth of our talents, knowledge, and passion to making the world wealthier in life, in spirit, and in living wonder of nature.

And check it out!  WWF answered some of our questions – click to learn more!




American Forests

American Forests , the oldest national nonprofit conservation organization in the country, advocates for the protection and expansion of America's forests. Since 1990, we have planted more than 40 million trees. We restore watersheds to help provide clean drinking water. We replant forests destroyed by human action and by natural disasters. We are people who care about – and for – forests.